Five Industry Leading Enhanced
Evaporation Models
Varimax Series
Atomizes 20 - 60 GPM
MegaMist Series
Atomizes 360 - 10,000 GPM w Safe Walkways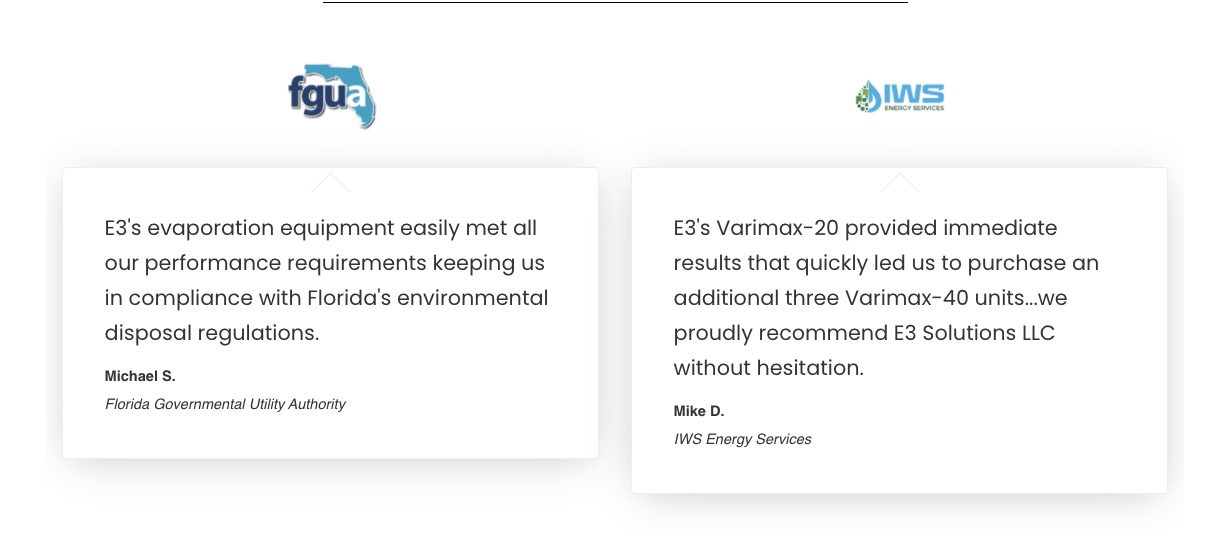 What we offer in wastewater solutions.
Maximize your efficiency and minimize your water footprint with E3 Solutions's Accelerated Evaporation Systems.
The least expensive and most efficient technology
Lowest maintenance and electrical cost
Permittable, compliant approaches to wastewater disposal
Meets zero discharge criteria
Patented Enhanced Evaporation Technology
The only atomizer that can manipulate droplet size by varying speed without changing the water throughput
System capacities range from 20 GPM to well over 10,000 GPM
9,012,312
Gal
Amount of PURE water returned to the hydrologic cycle
16.2
M Dollars
Capital Expenditures Avoided
2
Months
Return on Investment depending on location
Forced
Evaporation Videos
E3 Solutions has solved, designed and sold customized wastewater solutions, to wastewater managers around the globe. Our efforts have dramatically decreased our clients' costs, as well as their water footprints.
Minimize wastewater treatment costs. Maximize wastewater removal.